I'm a designer and fashion ethusiast, based in São Paulo and currently working at
Work & Co.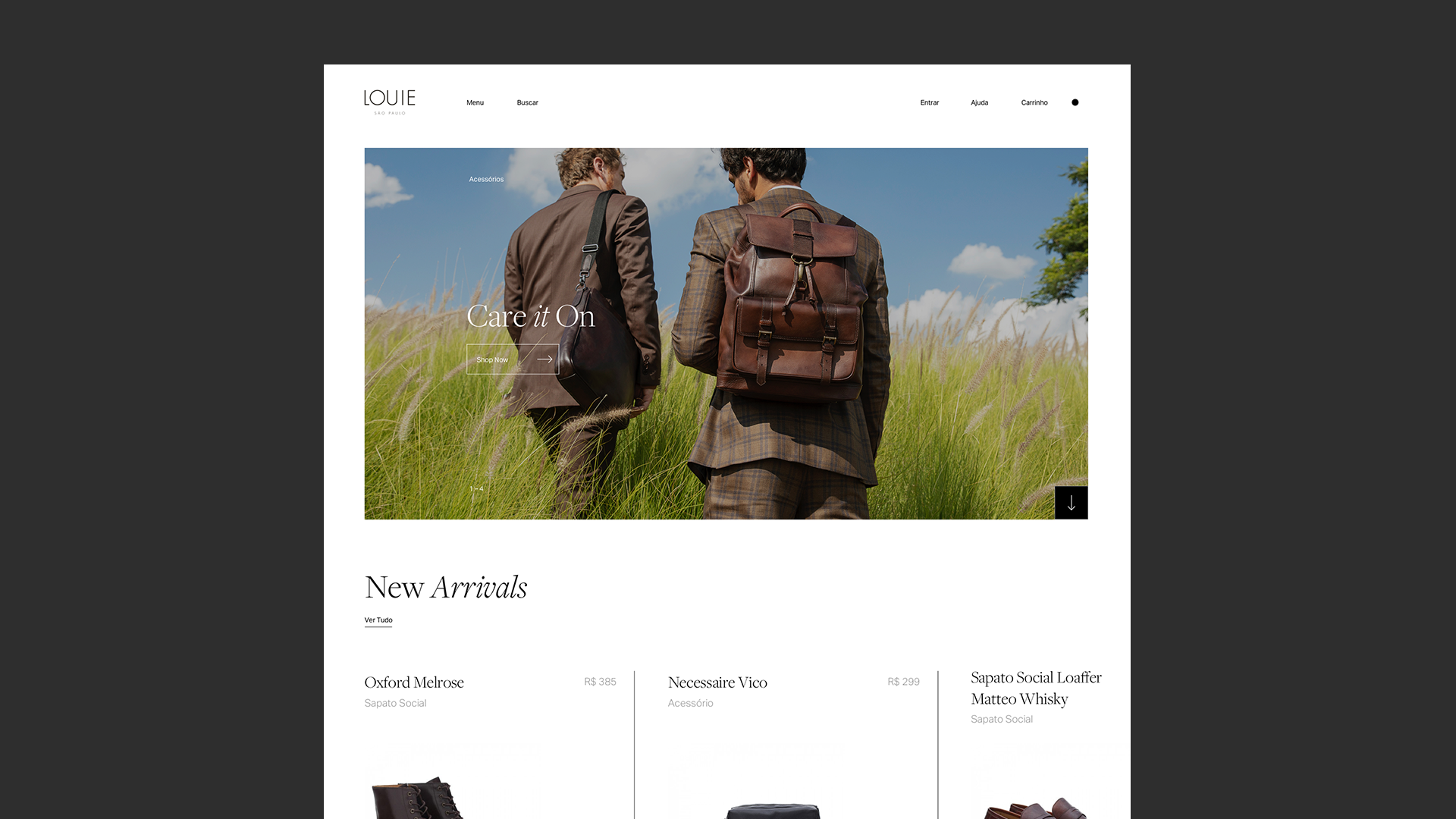 Louie
Website: Victor Belinatti
Branding:
UIWD
Country: Brazil
Year: 2019
Category: Fashion
Louie creates shoes with an exclusive design that actually doesn't cost a fortune.
Handmade shoes for everyone, classic and elegant.
See the website here.